GMAO Attends Hybrid American Geophysical Union Fall Meeting
02.24.2021
Several members of the GMAO staff participated in the American Geophysical Union (AGU) Fall Meeting, which was held as a hybrid event December 13-17, 2021. Participants and presenters were able to participate in talks and poster sessions virtually, or in person in New Orleans, LA.
There were nine presentations and 10 posters presented from GMAO attendees. Oral presentations included: The Role of Basal Meltwater in the Seasonality of Outlet Glacier Flow in Greenland, A Review of Dust Optical Properties used in Earth and Mars System Modeling, as well as Remote Sensing Applications, and Flavors of Antarctic atmospheric rivers and the modes of variability that matter.
Examples of the posters presented include Climatic drivers of continental-scale bird migration in spring, Evaluation of Extreme Soil Moisture Patterns over the Sahel during the 2020 Growing Season, and Contributing Mechanisms to Skillful Seasonal Forecasts of Spring Carbon Uptake.
Oral Presentations: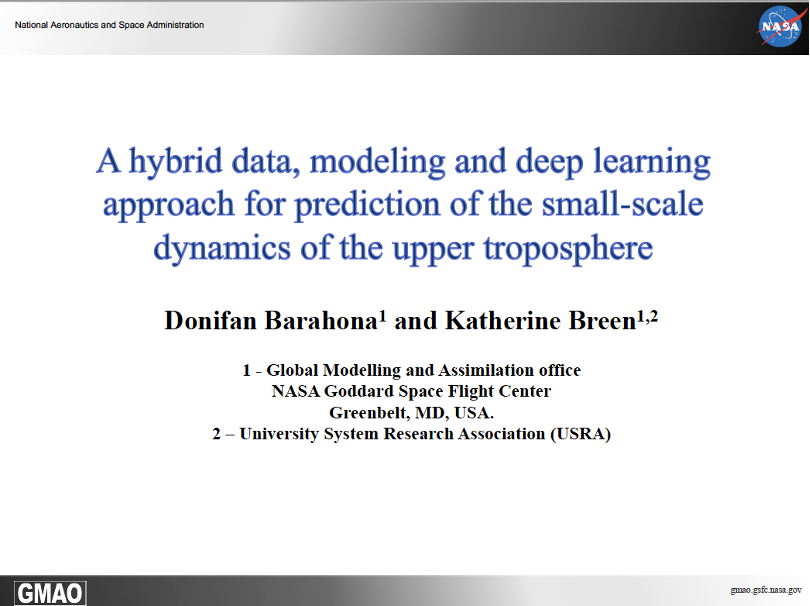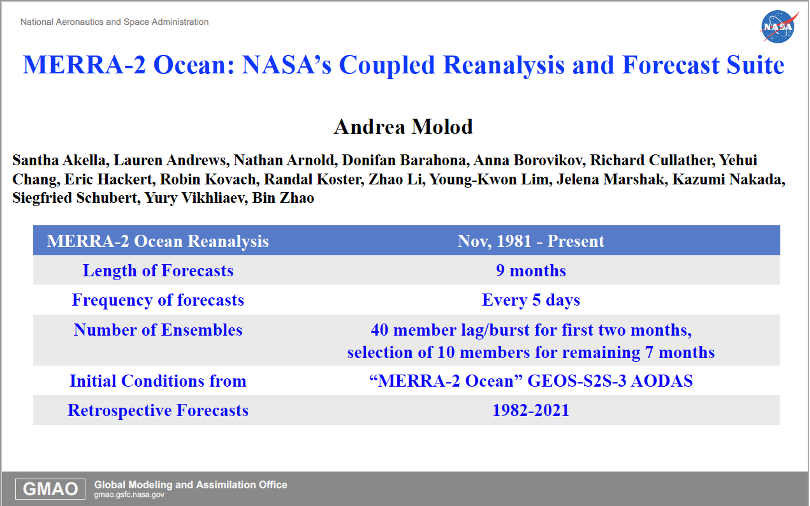 Posters:
Please visit https://gmao.gsfc.nasa.gov/pubs/index.php?sel=posters&yr=2021 to view PDF versions of their AGU posters.